We're thrilled to announce that the latest in a series of successful apprenticeships has ended and Scarlet Bamforth-West, has been appointed as social media account executive.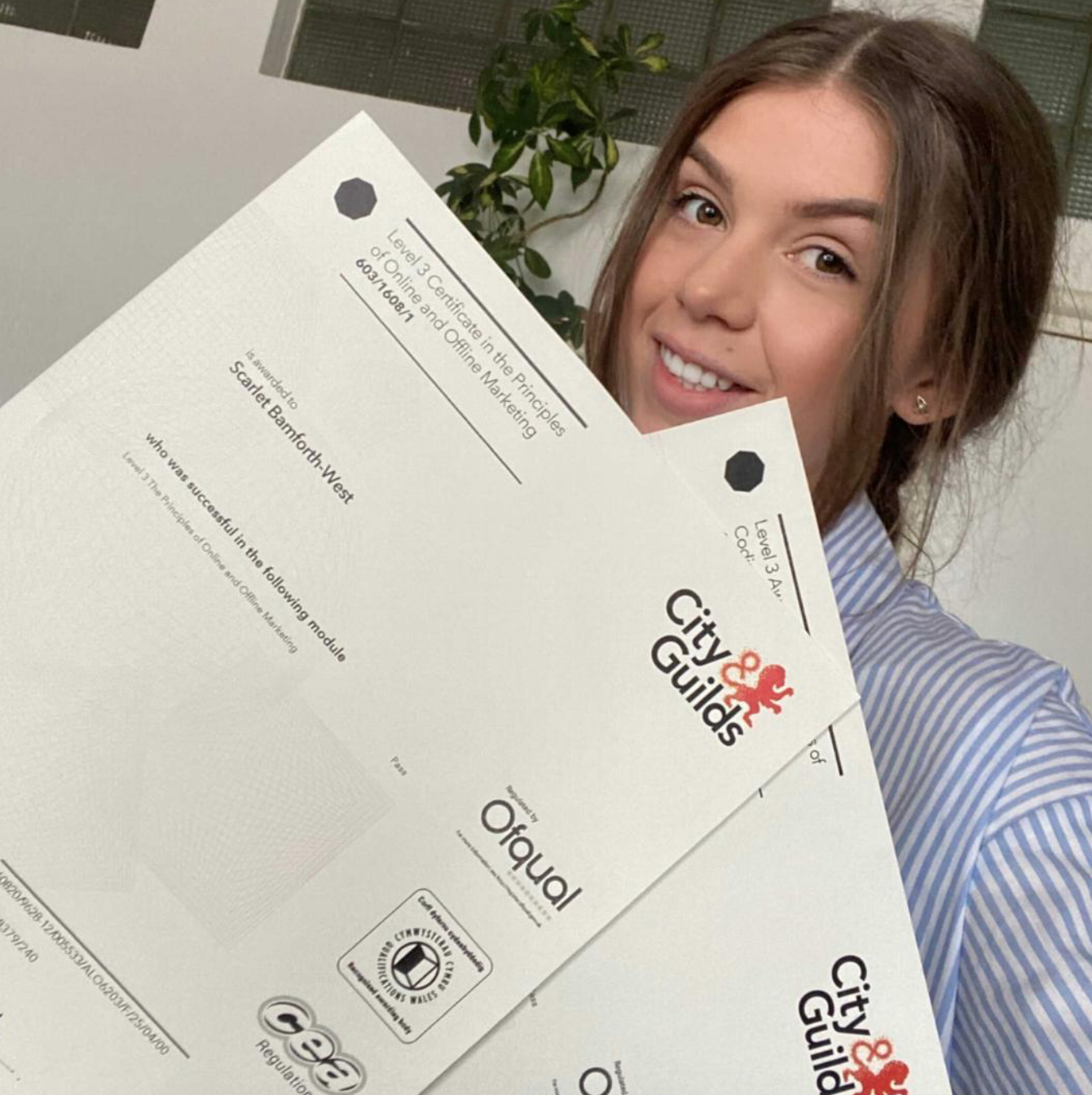 Scarlet began her digital marketing apprenticeship in January 2020 and progressed rapidly over 12 months from basic administration to devising and executing highly effective social media campaigns for the company's clients. In addition to passing her Level 3 Digital Marketing Apprenticeship, Bamforth-West has also completed three Hubspot certifications whilst studying and working full-time during the pandemic.
Our MD Paul remarked on the continuing success of the Vividink apprenticeship scheme which has been in operation since 2016, saying, "We have offered five apprenticeships at Vividink over four years to give young people a leg up into the industry, and to bring new ideas, fresh thinking and of course, their limitless energy into the business. Scarlet stood out with her ability to embrace every client job with the same passion and enthusiasm, without losing track of the critical details and subtleties of messaging strategy. I have no doubt she will shine in her role as social media account executive and has a very bright future."
Scarlet welcomed the opportunity to take the full-time role with the company, saying, "After 13 months of working towards completing my Level 3 Digital Marketing apprenticeship, and building relationships with the team and clients, I am pleased to secure the at Vividink as a social media account executive. Looking forward to seeing what the future holds!"